Genetics: OG Kush x White Russian
Phenotype: Sativa 30%, Indica 70%
Height: 100-120 cmTHC: 23%
Flowering: 55-65 days
Indoor Harvest: 500-600 g/m2
Outdoor Yarvest: 900 – 1500 g/plant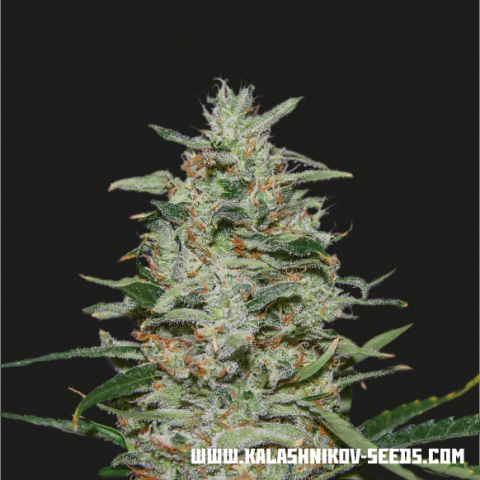 A powerful plant with dense cones is a fruit of crossing two famous genetics. White Russian OG buds are sprinkled with snow-white trichomes, resembling the snow-covered landscapes of the Russian outback. Perfect for hashish and concentrates. Hardy and reliable, White Russian OG gives excellent harvesting results in both the greenhouse and outdoors. A complex aroma of bark, forest greenery, pine needles with slight hints of melon and sour Passion Fruit. Possessing an impressive content of THC, White Russian OG gives an unforgettable cerebral and body effect, therefore it is quite necessary to consume it very carefully.